Brampton Kitchen Renovations
Brampton Kitchen Renovations
Admit it – you always wanted a different vibe in the kitchen since the day you moved in. For some reason, it never really felt like home. If that's the case, it might be time to consider kitchen renovations!
There are plenty of ways to change the atmosphere of your kitchen without having to do a complete overhaul. There are instances when you simply need a fresh coat of paint or new hardware for your cabinets. Other times, you might want to consider more drastic changes, such as gutting the entire space and starting from scratch.
No matter what route you take, a kitchen renovation is a fulfilling way to breathe new life into your home. Not to mention, they also add significant value to your property.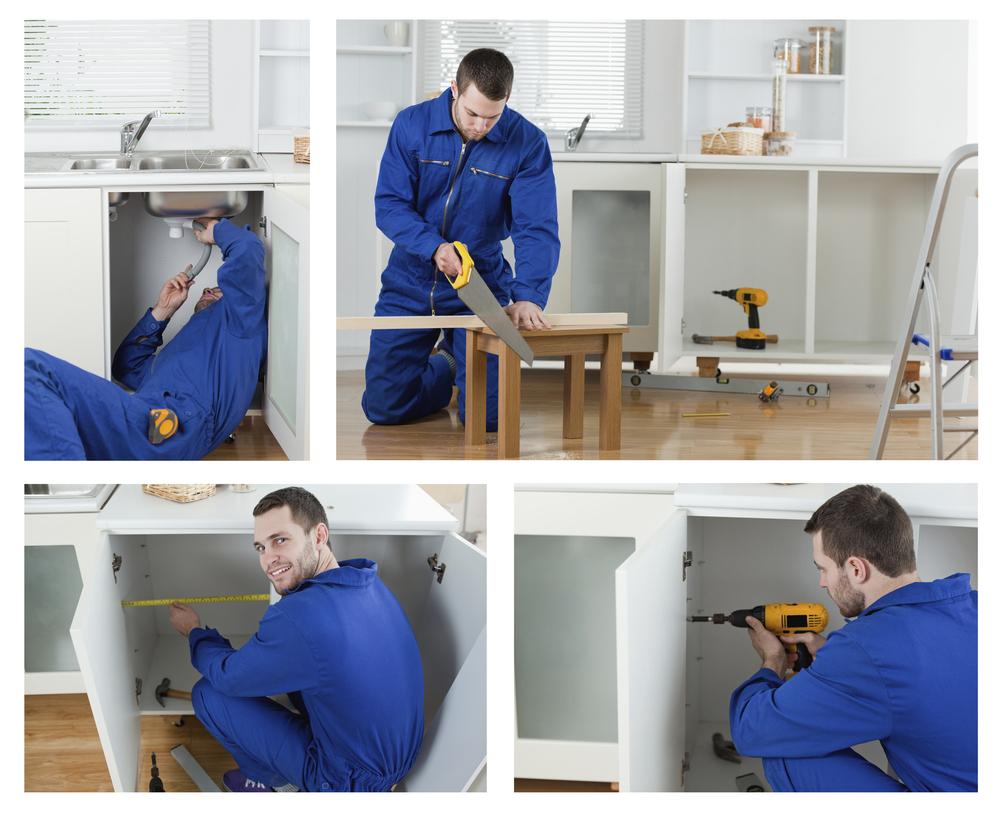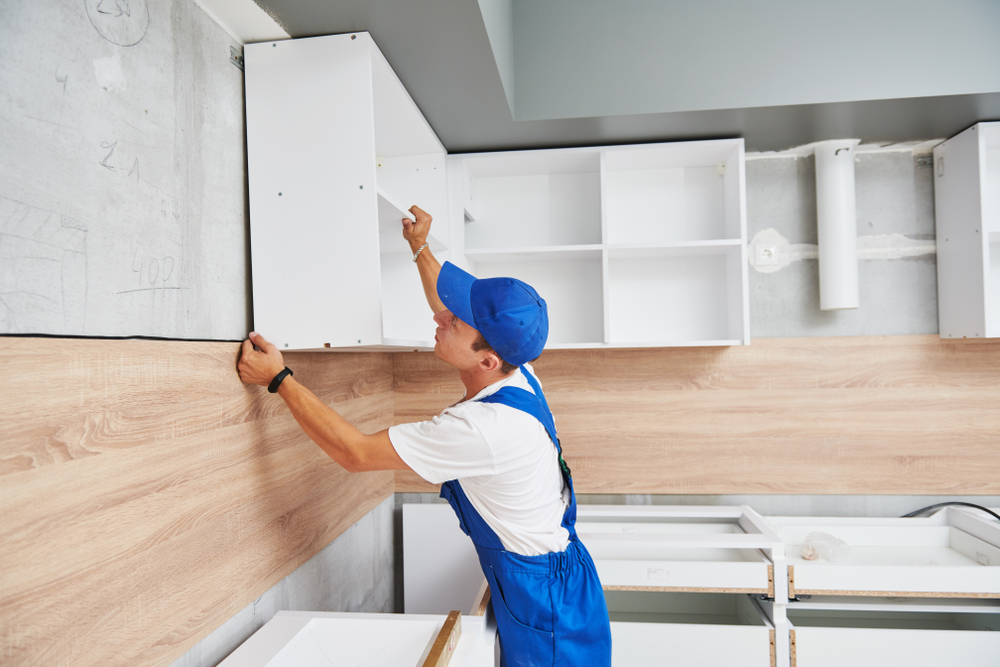 Brampton Kitchen Pros is your best bet once you decide, once and for all, that it's time for a kitchen renovation. The company has over two decades of industry experience in home renovation, and we specialize in kitchens.
Our renovation project always begins with an initial consultation. We'll come to your home, take a look at your kitchen, and get an idea of what you're looking for. We'll ask lots of questions so that we can better understand your vision. Once we have all the information we need, we'll put together a proposal for you outlining the cost and scope of work.
Should you agree to move forward with us, we'll get to work right away. Our team of skilled tradespeople will take care of every aspect of your kitchen renovation, from demo to design to construction. We'll guarantee the project is completed on time, on budget, and with excellent service. And when we're finished, you'll have the kitchen of your dreams!
Let's get things started by calling (289) 401-8788. Our customer service representative is waiting and raring to answer questions and schedule a consultation at your convenience.
Why should a homeowner invest in kitchen renovation services? A kitchen renovation translates to better resale value should the homeowner ever decide to sell. Even if the owner never plans on selling, they will still benefit from an updated kitchen that better meets their needs.
A kitchen is one of the most important rooms in a house; it's where people gather to eat and socialize. A beautiful, functional kitchen can make a house feel like a home.
If a kitchen is outdated or in poor condition, it can bring down the whole look of a house. An updated kitchen will brighten up the entire space and make it more inviting.
A new kitchen can also be designed to be more functional. An outdated kitchen may not have enough storage or counter space. It might not be set up in a way that's conducive to the way the homeowners cook or entertain.
A kitchen renovation will give the homeowner an opportunity to create a space that better meets their needs. They can add features such as an island, a pantry, or extra storage. They can also reconfigure the layout to make the space more functional.
If you're considering a kitchen renovation, Brampton Kitchen Pros is the company to call. You may also see our past projects and services by going to https://bramptonkitchenpros.ca/.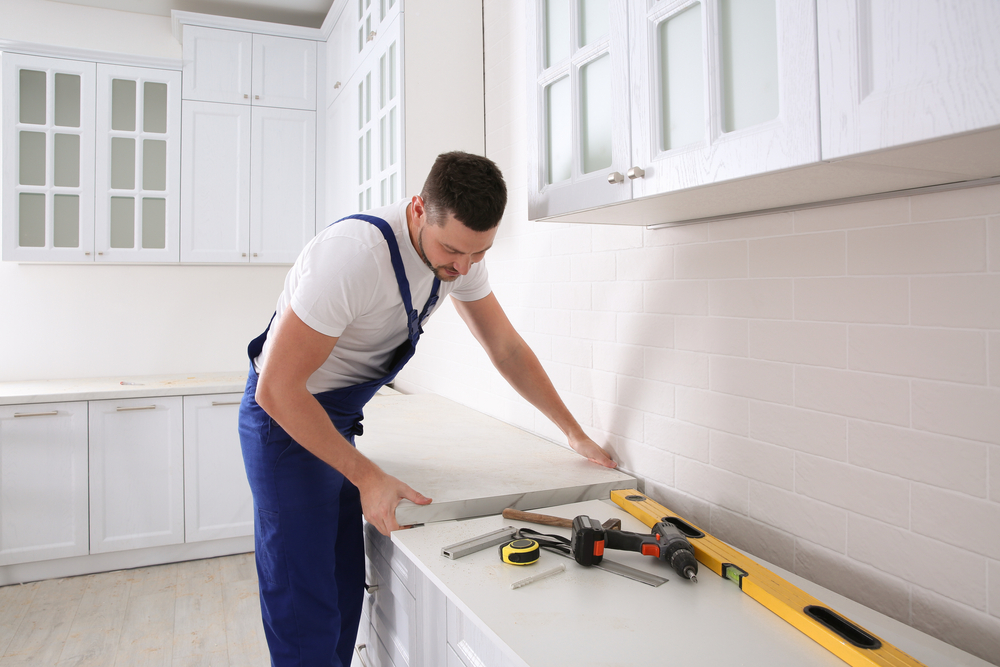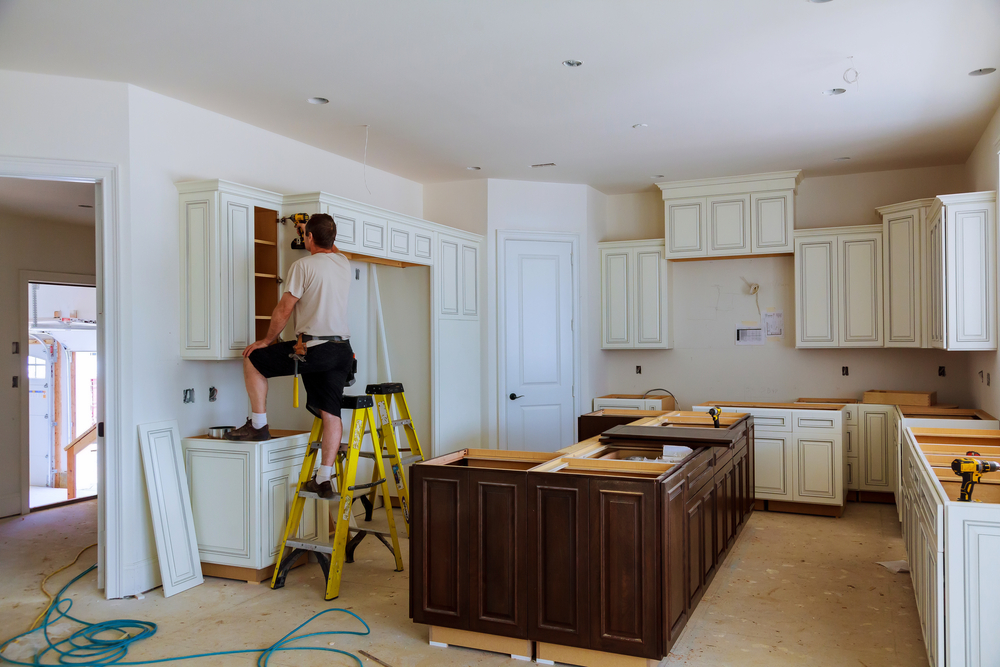 Custom Kitchen Cabinets in Brampton
As kitchen renovation is our forte, it doesn't come as a surprise that we're also experts in custom kitchen cabinets. Brampton Kitchen Pros has a team of skilled tradespeople who design and build the perfect cabinets for your kitchen.
We'll coordinate with you to create a cabinet design that meets your preferences and fits your budget. We build custom cabinets from scratch or we can reface your existing cabinets. We also offer an extensive collection of cabinetry hardware to complete the look.
If you're clueless as to what style of cabinets you want, we can help with that too. We'll show you some of our previous works and services and share some design ideas with you. Dial (289) 401-8788 to get started.
Kitchen Renovation Right Now
Why do you need a kitchen renovation? Well, there exists a handful of signs why this project must be of pressing importance to take on right now.
You're planning to put your house up for sale in the near future
Your family has outgrown the kitchen and its current layout just doesn't make sense anymore
You frequently entertain guests and need a more functional or stylish kitchen to host in
You simply feel like it's time for a change
If any of these reasons resonate with you, don't forget to give Brampton Kitchen Pros a call at (289) 401-8788. We offer free consultations, too! Sometimes, we feel like we no longer want to stay in the kitchen as often as we used to. The space feels cramped, the appliances are outdated, and the whole area needs a facelift. If this describes how you feel about your kitchen, then it might be time for a renovation. A kitchen renovation is a valuable project, but it doesn't have to be overwhelming. Brampton Kitchen Pros can help you plan and execute a successful kitchen renovation. We've been helping homeowners in Brampton, Mississauga, Vaughan, and the GTA with their kitchen renovations for over two decades.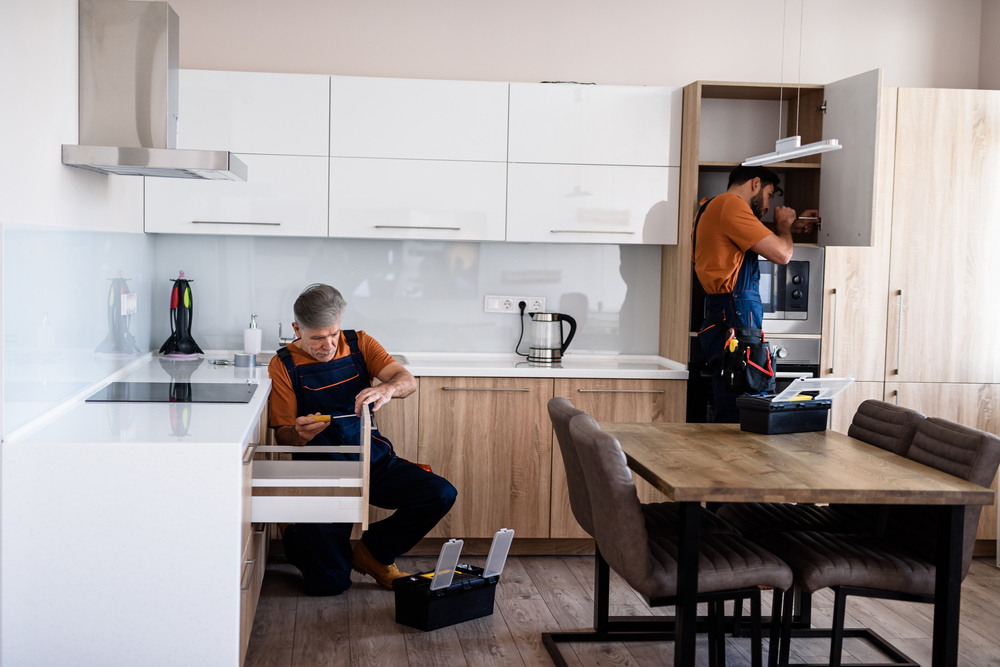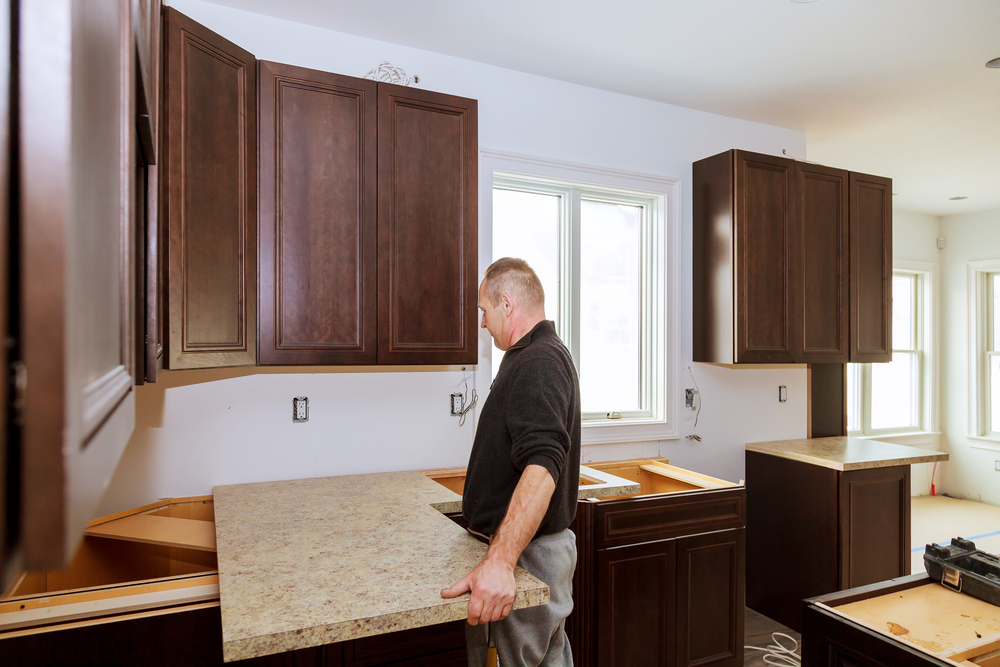 One Stop Shop in Brampton For Your Kitchen Renovation Needs
When you call Brampton Kitchen Pros, we'll start with a free consultation. We'll come to your house and take a look at your kitchen. We'll discuss your goals for the renovation and offer our advice. Then we'll put together a plan and a quote for the project.
If you decide to move forward with the renovation, we'll schedule a time to start the work. We can usually complete most kitchen renovations in two to three weeks.
During the renovation, we'll work closely with you to make sure the project is going according to plan. We wish you to be more than happy with the final result. When the renovation is complete, you'll have a brand new kitchen that you can enjoy for years to come.
The best kitchen contractor in Brampton
Brampton Kitchen Pros excels in all things related to renovation. And we believe we're the industry's finest when it comes to kitchen projects. Our reputation has been established on the trust and confidence our clients have in us.
As a full-service kitchen renovation company, we take care of everything from start to finish. We work with you to scheme your dream kitchen, provide all the material options, and coordinate all the tradespeople. And we're there to answer any queries you may have along the way.
We're with you all throughout the process, as if your kitchen were our own. That's the Brampton Kitchen Pros difference. Unlike other kitchen renovation companies, we don't disappear after the sale. We're here for you every step of the way until you're completely satisfied with your new kitchen.
Visit our website at https://bramptonkitchenpros.ca/ so you get to see what we've been up to all these years. We're proud to say that we're one of Brampton's leading kitchen renovation companies. And we're very excited to help you with your next kitchen project.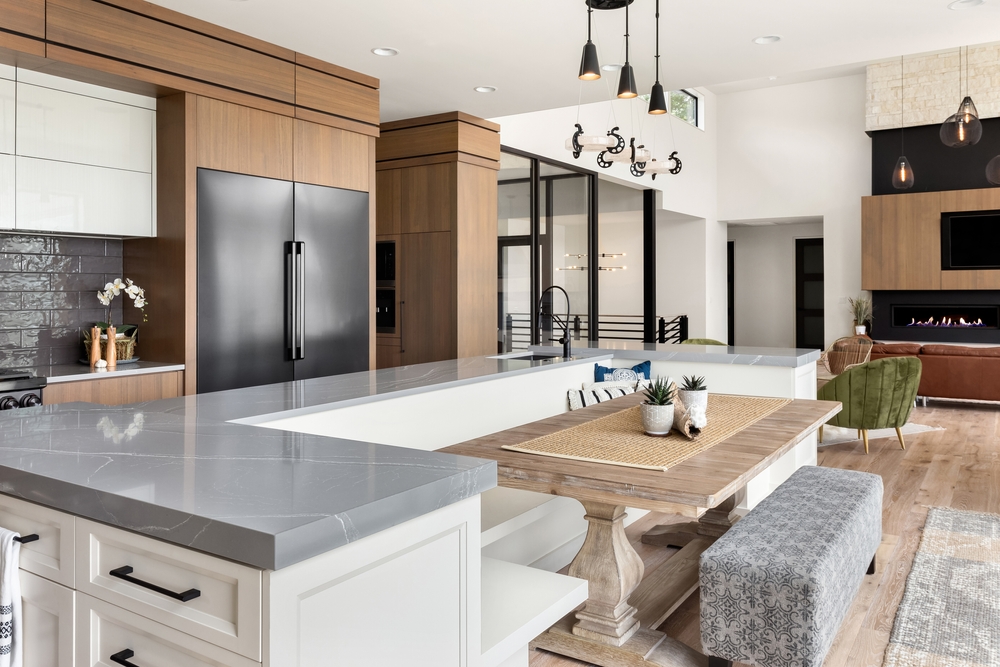 The kitchen is the heart of the home and should be both inviting and functional
It won't matter how old your home is, the kitchen must always maintain a welcoming vibe while being able to support the needs of those who spend time in it.
When you're ready for a kitchen update, work with the best in Brampton – Brampton Kitchen Pros! What we do best is combine the elements of aesthetics and practical function. What's the sense in an incredibly beautiful kitchen when you're uncomfortable cooking in it? Meanwhile, a dull-looking space will also keep your family from wanting to spend time in there.
At Brampton Kitchen Pros, we see the kitchen as having so much more than just another room in the house. It's where memories are made and shared. Whether you're cooking Sunday dinner or hosting a holiday gathering, your kitchen is meant to create lasting memories.
Supposed you're clueless on how or where to begin, no problem! We've got you covered! Call us at (289) 401-8788 to schedule a free in-home consultation. We'll even bring along some kitchen samples so you can start envisioning your new space.
Aside from kitchen renovation, our reliable guys at  Brampton Kitchen Pros also do bathroom renovation! We're just one phone call away to sweep you off your feet. You'd be surprised at what we can do to your bathroom! Call us today at (289) 401-8788 to get started.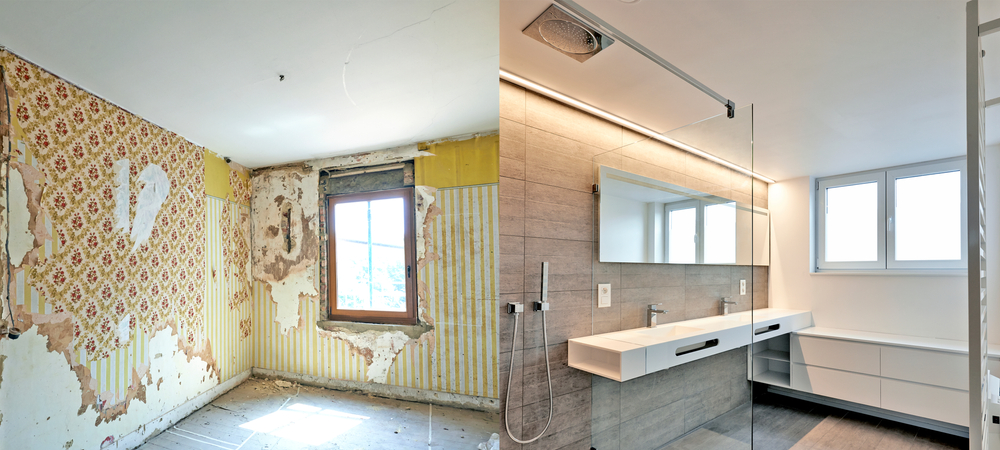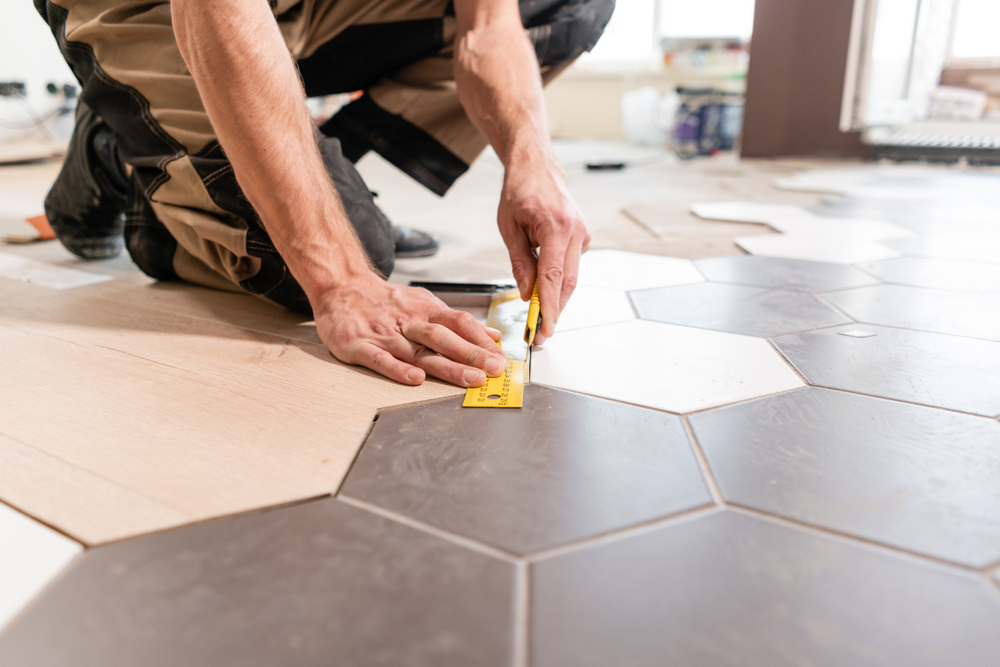 Kitchen Renovation Project
Kitchen renovation projects are made up of various elements that all need to be considered in order for the project to come together seamlessly. Some of these elements include:
Demolition
Framing
Electrical work
Plumbing
Flooring
Kitchen cabinets
Kitchen countertop
Backsplash
Lighting
Paint or wallpaper
You now know that there's a lot that goes into even the simplest of kitchen renovations. And that's why it's imperative that you partner with a company that has a proven track record of success. Brampton Kitchen Pros has been renovating kitchens in Brampton for over two decades. So, choosing us is your best decision yet.
Frequently Asked Questions
What is the average cost of a kitchen renovation in Ontario?
The typical kitchen renovation cost in Ontario is $15,000. However, the cost will vary depending on the size of your kitchen and the scope of work.
How much should a 10x10 kitchen remodel cost?
A 10×10 kitchen remodel will cost an average of $10,000. But some factors will result in either a higher or lower cost. These include the quality of materials, the scope of work, and the company you choose to work with.
How much should I spend to remodel my kitchen?
You should spend around 3-5% of your home's value on a kitchen remodel. So, if your home is valued at $200,000, you should spend $6,000-$10,000 on your kitchen renovation.
How much does it cost to facelift a kitchen?
The cost to facelift a kitchen will depend on the size of your kitchen and the extent of work that must be done. Generally speaking, you can expect to spend around $5,000-$15,000.