About Brampton Kitchen Pros
Brampton Kitchen Pros is a trusted contractor that provides professional kitchen renovations and design services to homeowners in Brampton. We have a team of experienced and qualified professionals who can help you update your kitchen with a new look and feel that meets your needs and budget.
We understand that a kitchen renovation can be a daunting task, which is why we take the time to understand your needs and create a customized plan that meets your specific requirements.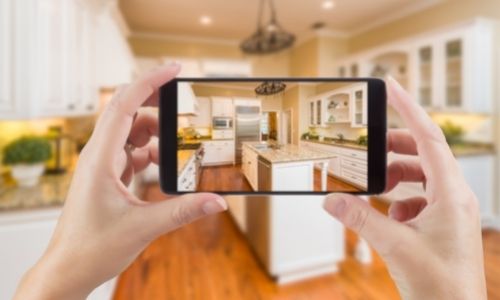 Brampton Kitchen Pros offers a range of renovation services, from kitchen design and cabinetry to bathroom renovations and more. Our company can take care of your home improvement needs from start to finish.
Trusted Brampton Kitchen Contractor
Our team of experts has been serving the Brampton area for years and has a long history of satisfied customers. We are fully licensed and insured, so you can be sure that your renovation is in good hands. We take pride in our work, and always aim to exceed our customer's expectations.
Home Renovation Brampton Expert
Whether you need a complete kitchen renovation or just a new countertop, our knowledgeable staff can create a home improvement plan that caters to your needs. We have the expertise and equipment to handle any job from beginning to end, which means we can offer our services for any type of renovation.
Call us today at 289-401-8788 to learn more about the excellent renovations Brampton Kitchen Pros has to offer!
Here at Brampton Kitchen Pros, we know how important it is to find the perfect kitchen cabinets and countertops for your Brampton home. That's why we offer a wide variety of products and services to choose from, so you can find the perfect solution for your needs. We also have a team of experienced professionals who can help you with every step of your renovation project, from design to installation.
Make Your Kitchen Look and Feel New Again
When you're considering a kitchen renovation, the first thing to think about is what you want to achieve. Do you want a completely new look for your kitchen, or are you simply looking to update some of the features? Once you know what you want, our team at Brampton Kitchen Pros can help you make it happen. We have years of experience in kitchen design and renovation, and our staff will work with you every step of the way to make sure that your vision becomes a reality.
Professional Service
When you choose our company for your Brampton kitchen renovation project, you can rest assured knowing that you're getting the best possible service. We stand behind our workmanship and products, and we always use the highest-quality materials available.
Quality Workmanship
You'll receive quality service and products when you choose Brampton Kitchen Pros for your kitchen renovation project. We stand behind our workmanship and will always use the highest-quality materials available, ensuring that your new kitchen looks great for many years to come.
Innovative Approach
At Brampton Kitchen Pros, we believe in using innovative approaches to help our clients achieve their renovation goals. We always take the time to listen to our clients' needs and wants, so that we can create a design that meets their specific needs. We also believe in providing value for our clients, which is why we offer competitive prices on all of our products and services.
Get In Touch
For more information about kitchen renovations in Brampton, call us at 289-401-8788. We are proud to serve Brampton Ontario Canada and the surrounding areas. When it comes to home renovations, the kitchen is often one of the most important rooms to update. Not only is it a central gathering place in many homes, but it's also where you prepare food and eat meals. If your kitchen is outdated or in need of repair, a renovation can be a great way to improve its function and appearance.